YouView DTR-T2000 | Humax Direct
Experience a rich and intuitive UI packed in to a stylish box.
YouView DTR-T2000 500GB (Refurbished)
Experience a rich and intuitive UI packed in to a stylish box.
Out of stock
Certified Refurbished
1 year warranty
Order by 3pm for free next working day delivery
Aerial connection required for this product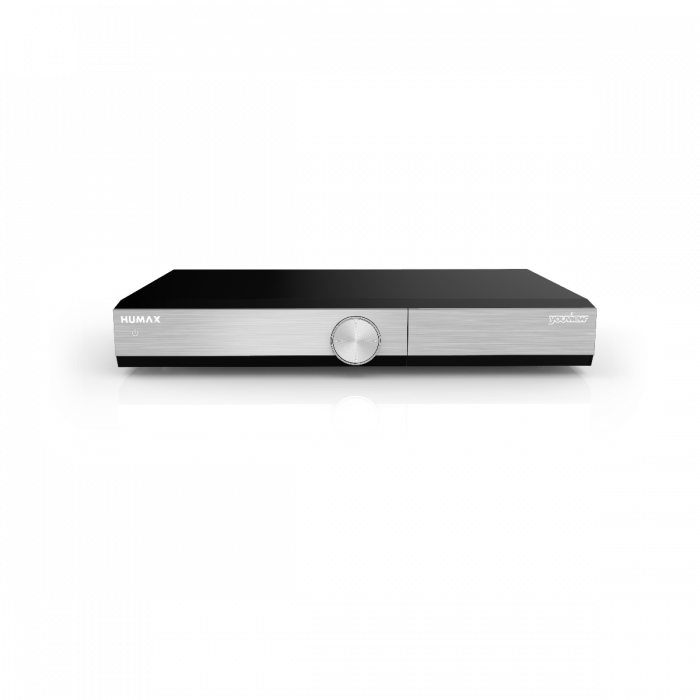 YouView DTR-T2000 500GB (Refurbished)
Aerial TV Made Easy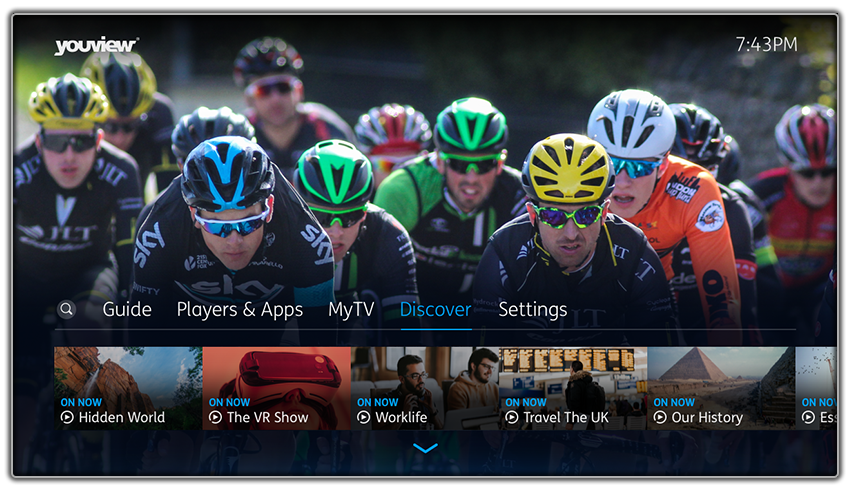 This YouView Recorder provides an easy way of enjoying the very best in digital TV, catch up players, video on demand content and recording from a slim & stylish set top box. YouView has an amazing variety of TV and films to choose from. The best thing about Humax Youview boxes, is the sleek and easy to use user interface, making it easier to find your shows.
Record Live TV
Pause, Rewind and Record live TV shows with ease at the touch of a button.
Record 2 At Once
Got popular shows starting at the same time? 2 tuners let you record 2 programmes whilst you watch a 3rd.
Over 70 Channels
Watch and listen to over 70 Digital TV and Radio Channels at the touch of a button with 12 in HD, so there's something for the whole family.
.
Recordings Library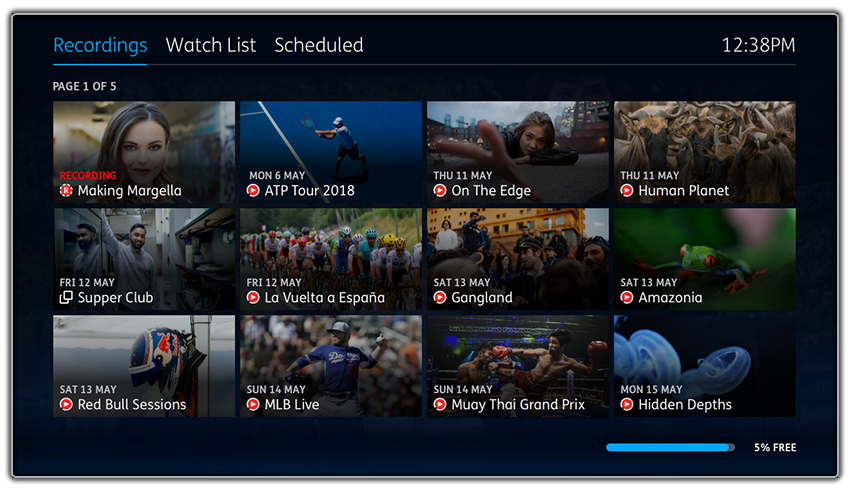 Your Recordings
With a massive 500GB or 1TB hard drive Recorders available, you won't be short on storage space. Humax YouView boxes allow you to record 2 shows at the same time.
Avoid Clashes
If you try to record too many programmes at the same time, they will clash. Humax YouView will let you know and suggest how to resolve.
MyView
MyView lists all your watched and unwatched recorded programmes, so you can quickly dip back into a show if you haven't finished it.
On Demand & Catch Up TV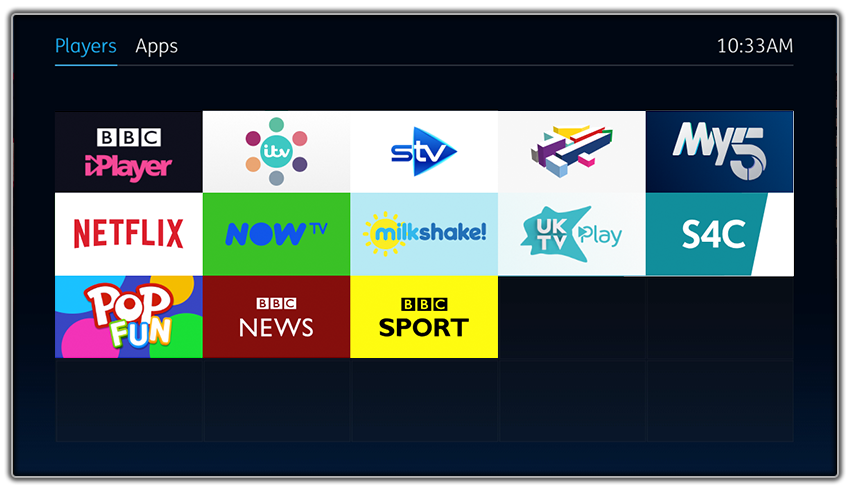 Catch Up
Humax YouView has a great range of FREE catch up apps, including BBC iPlayer, ITV Hub, STV, All4, Demand 5, and UKTV Play.
Now TV
Watch unlimited movies and series on your TV through Humax YouView box. Now TV's Sky Movies Pass lets you stream over 800 movies and TV series. (Subscription required.)
Netflix
Instantly binge-watch the most talked about shows available on Netflix including Breaking Bad, Stranger Things, Suits as well as hours of documentaries and sit coms. (Subscription required.)
Never Miss A Moment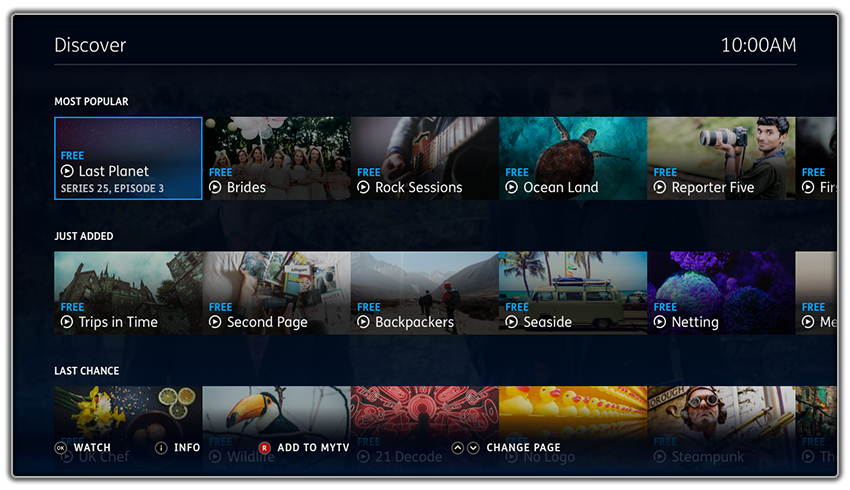 TV meets personal assistant with Reminders. Never miss your favourite upcoming shows. A full-screen, faster Guide, allows you to watch, record and catch up on the content you love, and go back in time with Scroll Back.
Scroll Back
Play shows that have already aired up to 7 days previously from the beginning. (Subject to availability.)
Series Link
Set recordings of individual programmes or create series links for up to a week in advance.
Search Shows
Set recordings of individual programmes or create series links for up to a week in advance.
Take Control Home or Away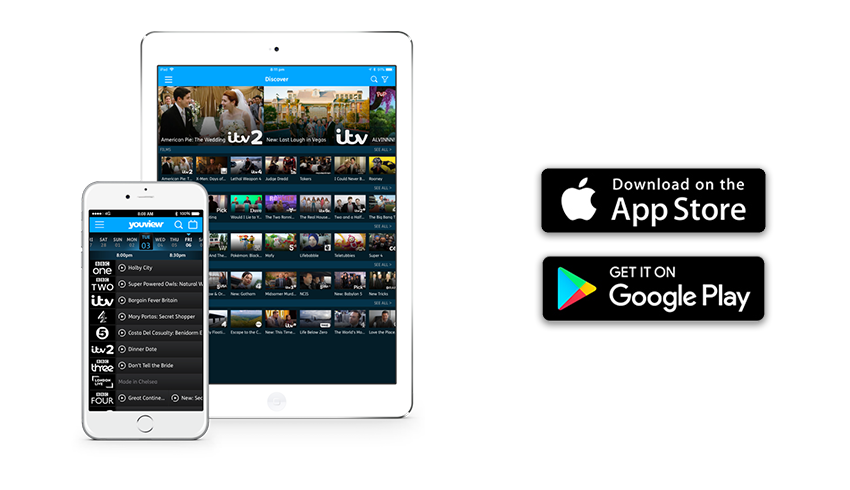 Control your YouView box with your phone or tablet from pretty much anywhere in the world. The YouView App shows you a comprehensive listing of everything that was, is and will be on stretching across seven days. Search programmes on the move and browse the guide at your leisure to make sure you never miss any of your Favorite shows.
Connections
ANTENNA IN (AERIAL IN)
Your aerial antenna signal goes here. Warning: Satellite connections are not compatible.
AUDIO VIDEO | SPDIF
Don't have a HDMI port? Use the traditional connections for Audio and Video. Connect your sound system via optical port.
ETHERNET
Connect to the internet via Ethernet cable. Note: This product does NOT have built in Wi-Fi.

ANTENNA OUT (LOOP)
Use ANTENNA OUT if you want to loop the tuner signal from this recorder to your compatible TV.
HDMI
Connect your HD Ready TV to this recorder and enjoy content in up to 1080p picture quality.
USB (2.0)
For service or firmware upgrades. (Subject to compatibility.)
General
Front

Weight
1.03kg
Side

Power
200V - 24V ~ 50/60Hz 0.8A
12V 2.5A (Standby under 0.5W)
Technical Specification
Connections
DVB Connection

Aerial

Ethernet

Yes

USB Port(s)

2x USB 2.0

Wi-Fi

No

HDMI

Yes
Audio/Video
Number of Tuners

2

Resolution (HD)

Up to 1080p

Dolby Digital

Yes

Optical Digital Audio

Yes

4K Compatibility

No
Features
Hard Drive Size

500GB, 1TB

Record

Yes

Series Record

Yes

BBC iPlayer

Yes

ITV Hub

Yes

All 4

Yes

Demand 5

Yes

UKTV Player

Yes

Netflix

Yes

YouTube

Yes
Inside The Box
Batteries

2x AAA

Remote Control

Yes

User Manual

Yes

Quick Start Guide

Yes

Ethernet Cable

Yes

HDMI Cable

Yes
A full specification can be downloaded from here: Download

Need some extra help?
Have a problem with your product and don't know what's wrong? Fear not, we're here to help. Get in touch by:
Phone & Chat Available: Mon-Sat 9:30am-5:30pm

What channels can I get?
Services change from time to time, find your service providers channel list here:

For techy things
From initial setup, updating to the latest software or frequently asked questions, follow these links to help you get sorted with your product: