Humax FVP-5000T Freeview Play Recorder
Record 4 shows at once, whilst watching a 5th.
Humax FVP-5000T Freeview Play Recorder
Record 4 shows at once, whilst watching a 5th.
Available
in stock today
2 years warranty when you register this product online
Order by 3pm for free next working day delivery
Aerial connection required for this product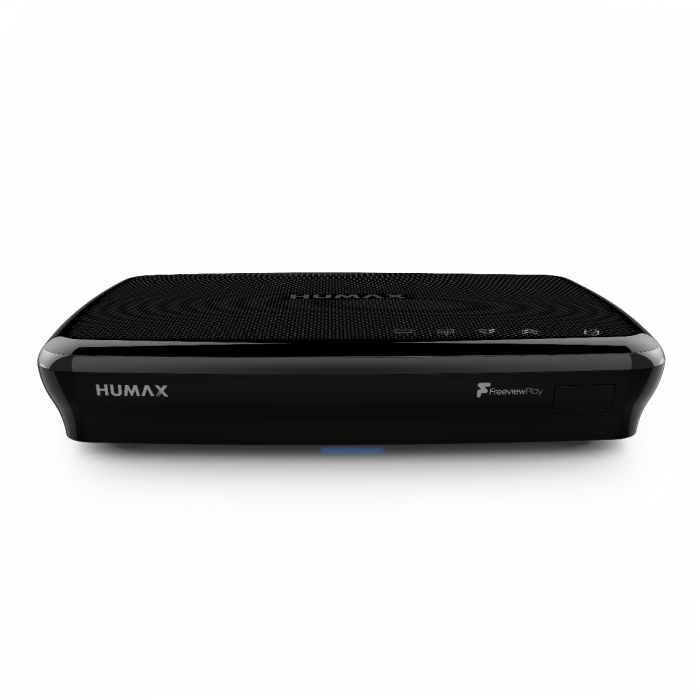 Humax FVP-5000T Freeview Play Recorder
Subscription-Free TV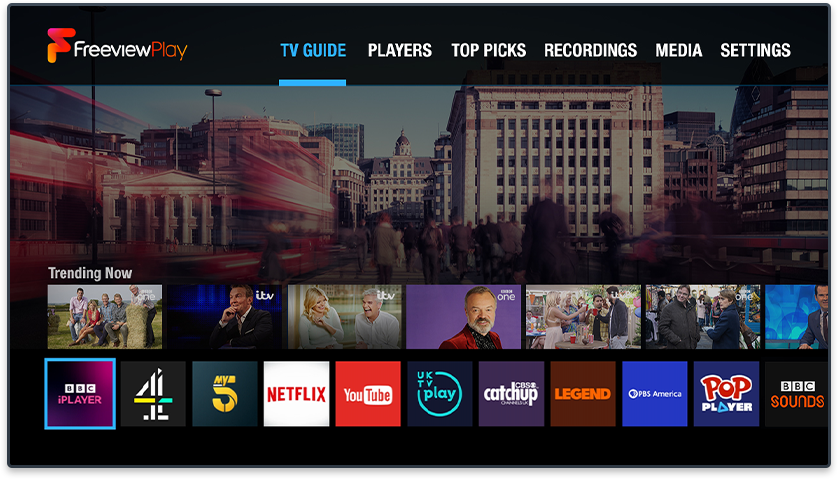 Take control of your viewing. With over 70 channels including 15 in HD, the Humax Freeview Play Recorder lets you Pause, Rewind and Record Live TV. Triple tuners allow you to record up to 4 programmes at the same time whilst you enjoy watching a 5th.

Record Live TV
Pause, Rewind and Record live TV shows with ease on this product.

Record 4 At Once
Got popular shows starting at the same time? 3 tuners let you record 4 programmes whilst you watch a 5th.

Over 70 Channels
Watch the Nation's favourite free channels including 15 in stunning HD.
Dynamic TV Guide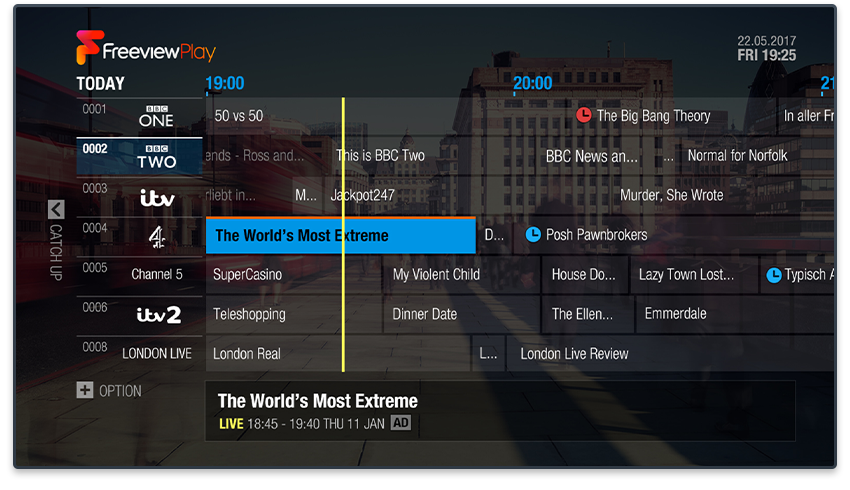 View what's on for the next 7 days with the on-screen TV guide. Set reminders, recordings and find programme information from a visual timeline. Go back in time 7 days and catch up with Scroll Back TV.

Scroll Back TV
Play shows that have already aired up to 7 days previously from the beginning. (Subject to availability.)

Smart Search
Find your favourite shows across Live TV, On Demand and your Recordings with our powerful search feature.

Series Link
Set recordings of individual programmes or create series links.
7 Day Catch up and On Demand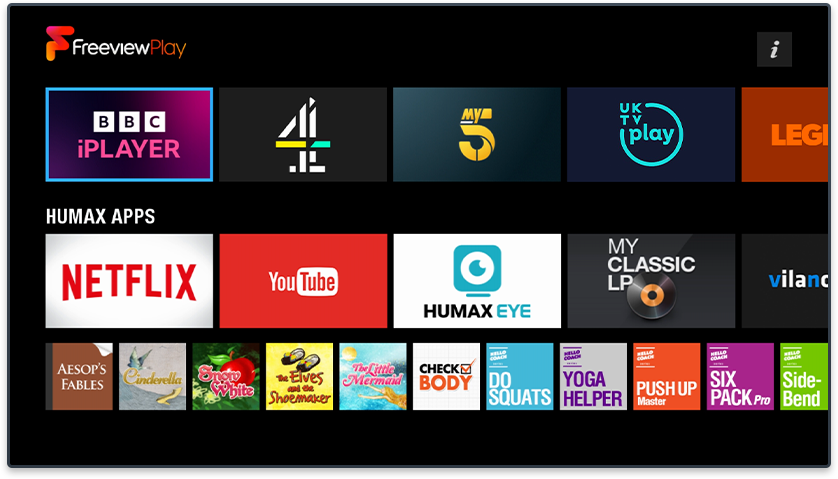 Unlock the full potential of the 5000T once it's connected to the internet. Catch up on shows you've missed via the TV Guide or access them anytime On Demand. Or perhaps binge on your favourite content courtesy of YouTube and Netflix.
Apps available on this product:

Please note that ITV X is not compatible with this product due to changes made by ITV.
Featured Recommendations From Top Picks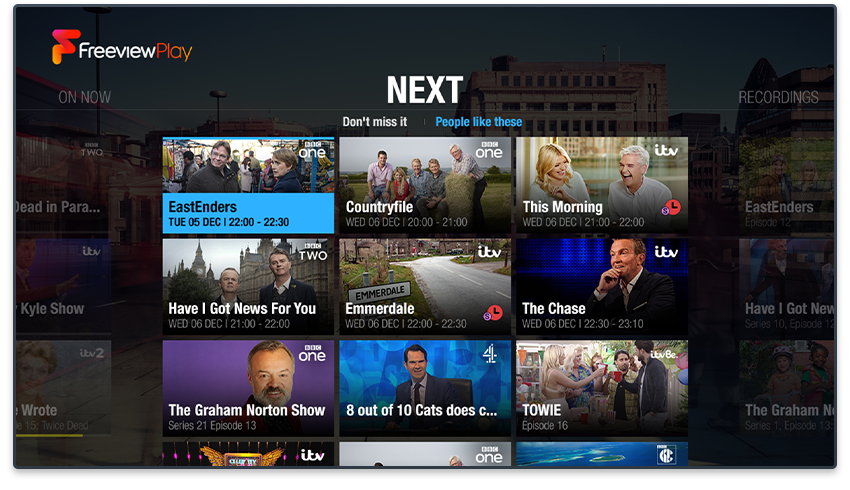 The Top Picks section will give you recommended content curated by Freeview of the most popular shows available to watch.

On Demand
Freeview will recommend content for you to stream at any time. (Internet connectivity required.)

On Now
Can't decide what to watch? On Now displays the most popular shows available now.

Next
Popular shows from the week that other viewers have liked and not to be missed.

Recordings
Find recently added recordings and continue watching your shows from where you left them.
Additional Connectivity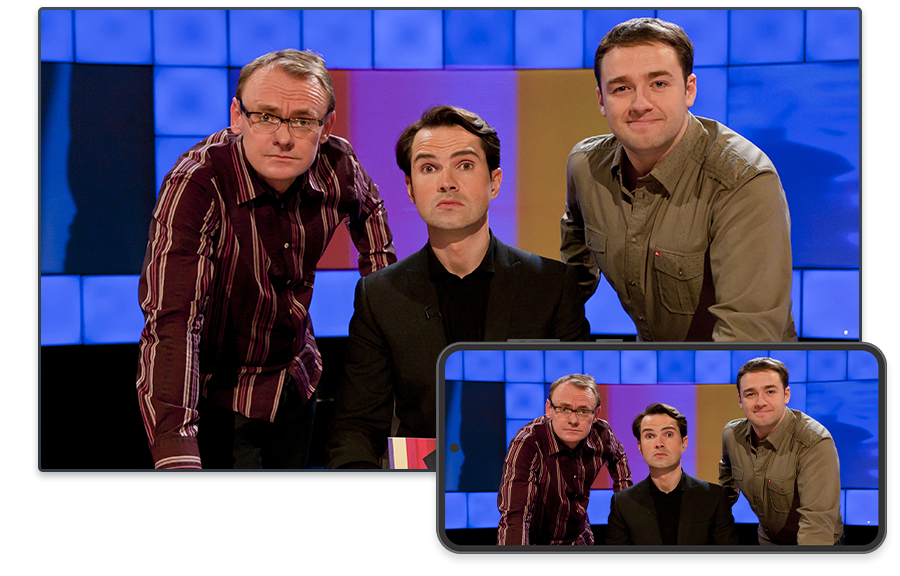 Stream Live TV and Recordings via the Humax Live TV App.

USB/Hard Drive Connectivity
Watch videos, play music or view photos on the big screen. Plug and Play any FAT 32 formatted USB or Hard Drive.

Humax Live TV App
Stream Live TV and recordings from your recorder to your smart device. Access the TV Guide to set reminders or recordings.

Download the app on Android/iOS
The app is available on Android and iOS devices. Search for Humax Live TV on the app store. 
(myHumax account required.)
Connections
RF IN (AERIAL IN)
Your aerial antenna signal goes here. Warning: Satellite connections are not compatible.
AUDIO VIDEO | SPDIF
Don't have a HDMI port? Use the traditional connections for Audio and Video. Connect your sound system via optical port.
ETHERNET
Connect to the internet via Ethernet cable. Prefer wireless? This recorder has built-in Wi-Fi.

RF OUT (LOOP)
Use RF OUT if you want to loop the tuner signal from this recorder to your compatible TV.
HDMI
Connect your HD Ready TV to this recorder and enjoy content in up to 1080p picture quality.
USB (2.0)
Connect a USB memory stick or External Hard Drive to view your favorite files at home. (Subject to compatibility.)
General
Front

Weight
1.03kg
Side

Power
200V - 24V ~ 50/60Hz 0.8A
12V 2.5A (Standby under 0.5W)
Technical Specification
Connections
DVB Connection

Aerial

Ethernet

Yes

USB Port(s)

2x USB 2.0

Wi-Fi

Yes

HDMI

Yes
Audio/Video
Number of Tuners

3

Resolution (HD)

Up to 1080p

Dolby Digital

Yes

Optical Digital Audio

Yes

4K Compatibility

No
Features
Hard Drive Size

500GB, 1TB, 2TB

Record

Yes

Series Record

Yes

BBC iPlayer

Yes

ITV Hub

No

All 4

Yes

Demand 5

Yes

UKTV Player

Yes

Netflix

Yes

YouTube

Yes

Legend

Yes

Pop Player

Yes

CBS Catchup

Yes
Inside The Box
Batteries

2x AAA

Remote Control

Yes

User Manual

Yes

Quick Start Guide

Yes

Ethernet Cable

Yes

HDMI Cable

Yes
A full specification can be downloaded from here: Download

Need some extra help?
Have a problem with your product and don't know what's wrong? Fear not, we're here to help. Get in touch by:
Phone & Chat Available: Mon-Sat 9:30am-5:30pm

What channels can I get?
Services change from time to time, find your service providers channel list here:

For techy things
From initial setup, updating to the latest software or frequently asked questions, follow these links to help you get sorted with your product: